If you join an site visit to Post Office (Office of Exchange (OE)) or Tokyo Bay cruise on the third day of the Conference (Thursday, 8 June), please indicate your choice clearly when you register. If you do not indicate it, you may not be able to join the visit. Both programs will include lunch and take 5-7 hours overall.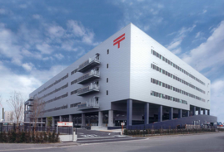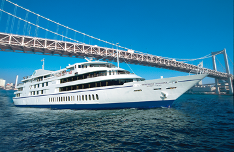 Both programs will start in the morning. Meeting times will differ for each program and will be announced individually at the time of registrations on 5th and 6th of June.
Participants will depart from the Sheraton Miyako Hotel, the venue of the conference, and return to the hotel at the end of each program. Buses will take participants to the OE or to the pier where the cruise ship departs and returns.
About the Visit to a Post Office (OE)

Japan Post will designate which OE to visit. Participants will be divided into groups of 15 and visit in turn. Interpreters will be available in English and French.
Participants who wish to visit the OE should wear comfortable walking shoes. Participants may be asked to wear helmets during the visit.
Please note that due to space limitations, there is a possibility that everyone who chooses the OE visit may not be able to do so.

About the Tokyo Bay Cruise

After departing from Hinode Pier, the cruise ship will pass under the Rainbow Bridge and proceed to Odaiba and Oi Pier. After passing Shinagawa Pier, the cruise ship will turn left and pass under the Tokyo Gate Bridge. After that, you will be able to see Tokyo Disneyland, Tokyo DisneySea, and other views of Tokyo over the central breakwater, as well as Haneda Airport. After passing Haneda Airport, please enjoy again the view of Tokyo Tower and Tokyo Sky Tree over the Rainbow Bridge on the deck. You can enjoy the dynamic views of Tokyo during lunch, and entertainment will be provided on board.

Please note that the route may be subject to partial change.